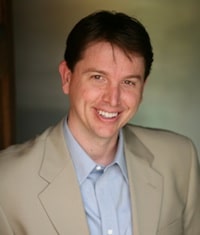 Tyler is a graduate of Harvard Business School and has over a decade of experience as an MBA admissions consultant.
As a co-founder of MBA Prep School, he has helped thousands of aspiring MBAs realize their dream of attending an elite business school. Drawing on a unique blend of creative writing, strategic thinking, and coaching skills, he helps his clients stand out from the competition at the most selective MBA programs, including Harvard, Stanford, and Wharton.
He is the co-author of How to Apply for an MBA, the essential guide to earning an acceptance letter from the world's best business schools. He has also authored a "how-to" guide on admissions consulting used extensively by top admissions coaches and has published MBA essay strategy guides for Harvard, Stanford, Wharton, Columbia, and Kellogg.
Before dedicating his career to MBA admissions counseling, Tyler worked as a strategy consultant for clients ranging from high-tech start-ups to Fortune 500 market leaders. He was a manager in Strategic Planning and Business Development at PeopleSoft, and started his career as a consultant in Arthur Andersen's Business Consulting Services group, working in the US, Europe, Asia, Australia, and the Middle East.
Tyler holds a Harvard MBA with distinction, a Master's in Professional Writing from the University of Southern California, and a Bachelor's Degree in Honors Business from the University of Texas at Austin.
Tyler devotes his time to managing our consulting team, so he is only able to directly engage with a small number of clients each year.
School Package Prices
| Package | Price (USD) | Savings |
| --- | --- | --- |
| ▶ 3 Schools | $10,995 | – |
| ▶ 4 Schools | $12,995 | $1,000 |
| ▶ 5 Schools | $14,995 | $2,000 |
Pricing Notes:
An additional charge of $1,500 applies to packages that include Harvard Business School
An additional charge of $2,500 applies to packages that include Stanford Graduate School of Business
Schools added after the project begins cost $3,000 per school
Save by purchasing four or more schools as a package!
Testimonials
Below are testimonials from just some of Tyler's successful clients:
Harvard Business School
I was admitted into my dream school, Harvard Business School, thanks to Tyler Cormney.
The MBA application process is excruciating and stressful, especially for re-applicants. During last year's application process, I initially thought that both my application and essays were strong. However, the eventual rejection signaled that I needed to go back to square one and objectively re-evaluate my application if I were serious about re-applying.
Given that using an admissions consultant is a significant investment, I was extremely diligent with my research process. I eventually spoke on the phone with six different admissions consultants. On each call, we covered a list of 15+ questions that I had. I also set up follow-up conversations with the front-runners with more questions. Eventually, I narrowed down my list to Tyler Cormney, MBA Mission, and SBC. As someone without finances to spare, I was still hesitant but there were two deciding factors:
An emphatic endorsement for Tyler by a mentor I had worked with
Tyler's answer to, "why are you in admissions consulting?"
Process
I give Tyler my highest possible recommendation. Tyler was instrumental in pushing me to present an application that captured who I am.
The biggest advantage of working with Tyler is the personalized approach. He took the time to get to know me and understand my story. I felt he was invested in the outcome of the process as much as I was. The "care" factor is what I valued highly as a client.
Tyler's feedback and the MBA Prep School videos were key in helping me understand how to position my stories in a memorable way. Sometimes, I thought my initial drafts were close to being "masterpieces" (just like last year, of course), but Tyler brought me back to reality and continuously pushed me to write better. In the end, I was confident in the essays and the application I prepared.
In addition, Tyler's mock interview and advice made me feel completely prepared to tackle this last step of the application process.
Another of Tyler's strengths is his personality. He is sincere, honest, and encouraging. That combination and balance is hard to find, but much needed in someone who you'll look to for advice through months of hard work.
Result
I was admitted into my top choice. Unlike last year, I actually felt the application I presented was the best I could regardless of the results. Before decisions even came out, I told one of my friends that I would have no regrets about my applications this year or my investment, I knew I had done my absolute best – that feeling of knowing I did everything within grasp is thanks to Tyler. If you are considering working with a consultant, Tyler is the absolute best in the business.
Harvard Business School
I can't say enough about my experiences with Tyler. I have been involved in so many activities throughout my lifetime, I wasn't sure where to begin with the essays. Tyler helped me to extract the most important themes from my life and then tie them all together, creating a clear and concise story that echoed throughout my application. His [Tyler's] ability to communicate coupled with his knowledge of what admissions offices are looking for make him the ideal MBA admissions consultant. Now, a couple of months later, I look back on my essays and rest assured that I put my best foot forward on one of the most important decisions of my life. In one of the toughest years to apply, my application stood out and I received interviews at Harvard, Stanford, Northwestern, and Wharton, among others. I'm now deciding between Harvard Business School and Northwestern's 3 Year JD-MBA program. HUGE thanks to Tyler!
Harvard Business School
Tyler helped me realize that the application was about more than answering a series of challenging questions. The application was an opportunity for me to search within myself and identify with the accomplishments, failures, stories and values that I hold dear. It was an opportunity to transform those experiences and thoughts into a mosaic of words that conveyed why I was a special individual and deserving of a seat at HBS.
Harvard Business School
I could not be more pleased with my consultant, Ty Cormney. It is no coincidence that I was accepted HBS and "dinged" at Wharton, an application that I worked on myself. Many thanks again for all of your help and guidance.
Stanford
Working with Tyler was an amazing experience. I had applied to Business Schools on my own a couple of years before and the difference between working on my own and working with Tyler was night and day. Tyler helped me stay organized, inspired and motivated me and really helped me find those things about me that made me stand out and how to express them (in less than 1,000 words!).
Derrick Bolton said in an interview, when asked about his thoughts on admissions consultants, "'How can someone who doesn't know you help you be a more authentic version of yourself?' Some people probably can, if they're asking the right questions. There's a fine line. " Tyler walked that line perfectly, not helping me with ideas on what to write, but actually coaching me to discover what I should write about on my own. He took the time to get to know me, even read my previous application and gave me feedback, and actually helped me understand myself better and inspired me to write something truly authentic.
He helped me take my ideas to the next level through his creative critique, motivated me, and kept me from getting discouraged even after dozens of rewrites on certain essays. No matter what my pace was, Tyler stayed with me and kept me polishing and rewriting until my essays and my application were perfect.
The result was astounding. I got into all the schools I applied to and will be attending Stanford, my dream school. Friends and family who read my application felt it really stood out; after reading my essays, my friends' uncle even said he really would like to meet me. I could have never done it without Tyler, and I highly recommend him to anyone embarking on the daunting business school application process.
Stanford
Before the 8th of May, I must make one of the most difficult, yet fortunate decisions of my life. I must choose whether to attend Stanford, Harvard, or Wharton. I am able to make this enviable decision because of the amazing consulting job that Tyler provided. Within our first face to face meeting, I explained to Tyler that I must attend business school to make a successful transition out of the US Armed Forces. Over the next six months, Tyler's actions proved that his goals became mine. I also told him that if he could help improve my chances by just five percent, I would be happy. I am thoroughly convinced that Tyler increased my chances much more than that. In the most competitive applicant pools ever, I managed to receive acceptances to arguably the top three business schools in the World. Tyler's guidance and ability to see the best in me helped me realize my life long dreams. I would highly recommend Tyler Cormney to anyone that wants to differentiate themselves and compete for the most coveted business school acceptance letters.
Stanford
I want to let you know how very satisfied I am with your service … and let you know that I have decided to attend Stanford. Tyler's ability to get me to think creatively, help me narrow down the important areas and stories to highlight and push me to continually improve my writing was a huge differentiator for me. Tyler was able to help me craft my strong professional, personal and educational experiences into a story told across my application. This was very critical for my acceptance as I was compared to many talented people applying to top business schools. In addition, Tyler knew that I really wanted this opportunity and that I was willing to work very hard to get it, so he continually pushed me to improve and then pushed me to improve even more. This experience was definitely what I was looking for and even more because of Tyler. I highly recommend highly recommend Tyler to my colleagues and friends who are looking to apply to top business schools. Thank you for making my dreams of attending a top MBA program a reality!
Wharton
I honestly believe without Tyler's help I couldn't have gotten into Wharton. He really worked with me to help me understand my strengths and weaknesses, why I wanted to get an MBA and figure out what I would bring to my future classmates. He wasn't the type of consultant who would just read my essay, edit it for word changes and that was it. Tyler really got to know me and was truly invested in my success.
Tyler was able to find what buttons to push in order to get me to look beyond the surface of what I wanted to say, beyond the clichés. I was able to get to the root of my stories which made them more interesting and developed. He pushed me to think harder about the stories, to give them more depth, adding that additional layer to show the admissions office that I had truly given some thought to why I wanted to get my MBA. After it was all done, reading my essays from the first version to the final submitted version, I could definitely see the improvement and how much tighter and better the final version was.
But Tyler didn't just help me with the essay portion of the application; he worked with me on the entire application so that every part told a different story to make it a more complete representation of who I am. Before we even started working on the application, Tyler worked with me to concisely describe why I wanted to get an MBA and what I wanted to do with my life after graduating. He helped me realize what my goal for MBA was. After I had received my invitation to interview with Wharton, Tyler worked with me on my interviewing skills, giving me a mock interview and then critiquing those areas that needed work or praising which answers helped me build my case. After spending that time with Tyler, I was more comfortable and confident heading into the interview.
Another factor that helps make Tyler a better consultant is that he understands the demands of trying to work while applying to schools. It's incredibly difficult to find the motivation to work on school applications after a long day of work, but Tyler was great at finding ways not only to motivate me but getting me to use what time I had efficiently. He had a great process of getting me to focus on what's really important so I could maximize whatever time I had.
Tyler definitely made this process easier and I would recommend him to anyone who is thinking about applying to MBA school. He was a great person to have at my side to help me through this difficult process!
Wharton
What I appreciated most about Tyler was the candid feedback he provided. We identified my application strengths and weaknesses and strategized how to use my strong points to overshadow my application weaknesses.
Wharton & Kellogg
After working with Tyler for a few short weeks, I realized I'd been approaching the business school application process all wrong – he helped me identify the personal and professional experiences that told the admissions committee who I am and what I value and then craft these anecdotes into succinct, engaging admissions essays.
The result of my work with Tyler was an application that was more original and thoughtful and even more "me" than I could have generated alone.
I'm happy to say I was admitted to both of my reach schools (Wharton and Kellogg) and waitlisted at my "super-reach" school (Stanford GSB). I am thoroughly convinced that Tyler's guidance and support helped me obtain these coveted acceptances.
I've already recommended Tyler to numerous friends and family members considering embarking on the business school application process
The business school application process is undoubtedly stressful – managing applications on top of a hectic work schedule and personal commitments is challenging – I greatly appreciated Tyler's calm demeanor and quick turnaround time; it's what got me to the finish line.
Essays are critical to landing an interview, but you have to ace the interview too to actually get an acceptance. Tyler's guidance and prep for my interviews was as good as his help with my essays. I couldn't have sealed the deal without him.
When I started thinking about applying to B-school, I didn't know what to expect. I certainly never dreamed of receiving an admission call from both Wharton AND Yale. Needless to say, your guidance was a tremendous boost to my application process. By helping me identify key career themes, understand my strengths, and communicate effectively, you made my application process about as productive and successful as possible. To anyone contemplating whether to seek an admission consultant, the choice is easy. Choose Tyler.
Wharton
Tyler — I want to thank you and let you know how satisfied I am with your EXCELLENT service in helping me gain admission into business school. Reflecting on the entire process, it would be impossible to quantify how much you helped in the process other than to say that I'm not sure I would be attending Wharton next fall without your help. From the beginning you were able to help me organize my accomplishments and achievements to craft my best possible story and one that premier business schools would be interested in hearing. I remember thinking the first drafts of my essays were great and would only need minor polishing. Your ability to help me think creatively and always push me resulted in essays which were levels above where they started – and I think this proved to be a huge differentiator in the process for me. Beyond your help with my essays, I greatly appreciate your advice on school selection, recommendations and interviews. The level of service you provided must be unparalleled as I always felt that I was your only client. Even in the final days before the round 1 deadline, I always felt that you were just a phone call away and your turnaround time on my essays was just impressive. I would highly recommend your service to anyone interested in applying to an elite business school.
Wharton
Tyler — What words can adequately express my gratitude for playing such an integral part in my gaining acceptance to Wharton! Throughout the entire process, you were truly exceptional. I signed up for a service in which I believed I would receive superior guidance in preparing essays. However, I received so much more than that in the end. You challenged me to discover myself and find a way to present my accomplishments, motivations and aspirations in a unique way. You demanded and delivered the excellence necessary to produce a polished application. When it was obvious that the process was taking its toll, you gave me the push I needed. And, in the final few days prior to deadlines, when I know you were exceedingly busy, you responded quickly and thoroughly to all my queries. In every respect, you went above and beyond. I consider your service a MUST for anybody seriously considering a business school application. Thank you so much!
Kellogg
Receiving an acceptance letter from a top-tier business school is especially challenging given the hyper-competitive applicant pool. When I decided to apply to MBA programs, I wasn't exactly sure where to start. After searching for help on my MBA applications, I was referred to Tyler Cormney by a friend who was a student at a top 5 business school and former client of Tyler's. I am very glad that I chose to enlist Tyler's help, and I am confident that I would not have received an acceptance letter from a top 5 MBA program without his guidance.
When I began working with Tyler, I wanted to dive right into applying to as many as schools as possible. Fortunately, Tyler helped me consider my list of prospective applications more prudently. He made certain that he and I both understood exactly what qualities I was searching for in an MBA education and helped me focus my application efforts on an optimal list of target schools. His in-depth knowledge of the admissions process at the top business schools and his years of experience advising MBA applicants allowed him to steer me towards the schools where I had the highest probability of being accepted.
Having recently completed the MBA application process, I know that a successful application is dependent on a candidate's ability to present a compelling portfolio of educational highlights, career aspirations, and personal attributes. Through several weeks of introspective self-assessment exercises and focused discussions with Tyler, I was able to truly understand my strengths and weaknesses as an MBA applicant and fully grasp how my career history contributed to my post-MBA goals. After we had discovered the core elements of my own story, Tyler helped me to present myself as an exceptional MBA candidate throughout my essays and tailor my applications to each individual school. With an intimate knowledge of the MBA admissions process and a solid understanding of my potential contribution to business schools, he advised me to emphasize certain aspects of my candidacy that he knew would be appreciated by admissions committees. It was during this step of the process that his experience truly shined through. Although I may have possessed a strong academic and professional background, I know I lacked the self-awareness necessary to present an application capable of earning me a seat at a top 5 business school. With the help of Tyler's advice and perspective, I was able to confidently apply to top MBA programs.
I would highly recommend Tyler to any of my friends who are about to undertake the MBA application process. He served as a valuable resource throughout several months of application preparation, and without his help, I would not have obtained a seat in a top 5 MBA program.
Kellogg
For those interested in hiring a consultant, I would strongly recommend Tyler Cormney. He was punctual, honest, concise, and realistic. We spent a few months working together on applications to two Top 10 MBA Programs, and I was admitted to both programs.
I had several free 'assessment' calls with different consultants. I think the biggest difference that Tyler brought to the table was his crafted approach – I had the feeling on all the other initial calls that many other consultants and larger firms had a more 'cookie-cutter' approach. Tyler really took the time to get to know me personally and different strengths I could leverage in my application. He was very accessible throughout the process. There was a lot of prep work on my end, but as long as you put in the time and effort, Tyler will too and you will reap the benefits.
Tyler has his MBA from a top program as well as a degree in creative writing – I believe the latter helped me significantly in my essays so that they stood out from the crowd. He does not write them for you, but he provided me with great feedback – specifically, I was having trouble identifying points of differences that Adcoms would find valuable, as well as coming up with a career 'story' that made sense given my interests and prior work experience. Tyler was able to help me pick my best experiences and craft them into meaningful stories. He also assisted with different ways of making points so that I was able to stay within the essay length guidelines. We spent hours and hours on them and I was very happy with the result. There is NO way I would have gotten to the same final product without Tyler's guidance.
It was a bit tough for me to digest the fee at first, but in retrospect I think the value that Tyler provided was well worth the investment. To me the biggest value-add was the essay editing. We also spent a lot of time on assessing my strengths, picking target schools, and interview and resume prep. To those applicants who are finding it difficult to come with a concrete "story" that makes sense, or who are struggling with essay writing or having issued with self-reflection, I would encourage you to try MBA Prep School.
Overall, it was a great experience. My outcome was very positive as I went 2/2 on acceptances. Though even if I went 0/2, I still would have been pleased with my applications as I felt with Tyler's help I did absolutely everything in my power to make them as strong as possible.
Kellogg
"The application process, as expected, was challenging. But with Tyler's help, I perfected my application. Even more so, I discovered what my true passions were in my career and found a way to put those passions into words to form an incredibly compelling life story. I discovered much more about myself than I anticipated while working with Tyler; he proved to be a life coach, rather than just an admissions consultant."
Kellogg
Tyler's efforts were tremendous. He was extremely reliable, professional, dependable, and hardworking. I always received a thorough response from him within 24 hours of notification and knew that I could always count on his coaching advice. Not only was he patient with my hectic schedule, but he also provided insightful guidance throughout the stressful MBA application process.
I didn't realize all the prep work that went into an application, let alone the checklists from the B-schools. He helped me reach my maximum potential (on paper) by teaching me how to shape my ideas into a clear and concise message. My writing skills improved by working on the essays with him!
I can't speak on behalf of other consulting services, but I think another thing that distinguishes Tyler is the access his clients have to MBA Prep School (mbaprepschool.com). The tools from MBA Prep School were extremely useful and valuable because they helped me manage all documents, exercises, charts, videos, essays and project plans in a central location. Trust me – the application process gets a bit crazy and having this tool can save you hours searching through endless documents! Bottom line, Tyler was an awesome coach!
Kellogg
Hi Tyler, I have been dying to tell you this over the phone ALL Day but I guess I have to resort to the email system. I got a call from Kellogg today. I am in!!!!!!!!! After the first call, I received a second call from the assistant dean who informed me that I am going to receive a scholarship covering 1/2 of my tuition. In addition, she said she enjoyed reading my application and thought it was very well written. THANK YOU!!!!!!!!! I actually don't know what to tell you – thank you doesn't seem good enough. I couldn't have done this without you. You made my dreams come true!
Kellogg
Coming into this 2009 engagement, I knew it was going to be tough – but against all odds, I'm happy to say that I've secured a seat at Kellogg! Let it be clear that I definitely could not have done it without Tyler's help. His constructive criticism challenged me to think in ways I didn't know I was capable of, and his words of encouragement kept me motivated. Looking back, I'm amazed that we were able to we crank out five revisions of essays for each of the two schools in just six weeks! Thank you Tyler for working with me to build that unique and winning message!
Kellogg
I wanted to tell you just how much I appreciate the outstanding services that Tyler provided. Just when I thought I had done my best, Tyler would push me to go beyond. More than just a consultant, Tyler became a guide I could pose my thoughts and concerns to and could rely on receiving advise that was unbiased. I cannot express enough my gratitude to Tyler for helping me navigate what has been a test of sheer endurance!
Chicago/Booth
Although friends and family offer their help in reading your essays, nothing compares to working with Tyler. Tyler has a unique perspective by working with many students over many years, and he knows the best ways to help you tell your story in a way that is truly you. He gives you undivided attention and pushes you to write the most compelling essays you can.
Chicago/Booth
Just wanted to give you a heads up, I got into Chicago with a huge scholarship, $70,000! Your services had a 1000% ROI!
Chicago/Booth
I have good news! Found out that I was accepted to Chicago Booth. Thanks very much for your steadfast dedication and sage advice during the long application process — couldn't have done it without you.
Chicago/Booth
I want you to know how pleased I am with my experience working with Tyler. I wanted someone to help me produce the best application I was capable of. Tyler helped me to do exactly that. For anyone who is looking for someone who can help them produce the best product they are capable of I would highly recommend working with Tyler. Thank you for all of your help!
Columbia
As I began the application process, I realized that my unique industry background would prove to be a challenge. After speaking with Tyler, I knew right away that he would be the perfect consultant for me. He not only has vast portfolio of clients with amazing acceptance rates, but also fully understood my career objectives and was able to guide me in the right direction from day one. I felt that Tyler genuinely cared about my career history and future goals, much more so than any other consultant I had spoken to.
The application process, as expected, was challenging. But with Tyler's help, I perfected my application. Even more so, I discovered what my true passions were in my career and found a way to put those passions into words to form an incredibly compelling life story. I discovered much more about myself than I anticipated while working with Tyler; he proved to be a life coach, rather than just an admissions consultant.
Overall, it's hard to put into words how fantastic Tyler was. He helped me define my career path and brought out the absolute best in me through my essays – the Kellogg admissions committee even commented on how great my story was, and I was truly blown away! I am deciding between Kellogg and Columbia and I really owe it to him. I highly recommend Tyler for anyone serious about attending a top school – he is the best out there. Thank you Tyler!
Columbia
What business school can you get into with a low GMAT score and sub-par GPA? Well, if you add Tyler to the mix – Columbia, INSEAD and Duke (that's a 100% admittance rate for me). I had very strong work experience and leadership evidence. However, while I thought I had a clear reason to apply to an MBA program and a vision for my post-MBA career goals, it was very challenging to articulate it in 1000 words or less. Tyler was referred to me by a work colleague who raved about her experience with him. I had done my research, talking to several consultants (including the big firms). My older brother, who attended a top-5 b-school, had worked with 3 consultants and was rarely satisfied. After much thought and skepticism, I decided to work with Tyler.
From the beginning, Tyler was not the typical consultant who puts you in a box or applies a checklist to output a generic plan. Tyler helped me not only identify my strengths and a weaknesses through some unique drills but also pushed me to think "outside-the-box" to identify a very strong post-MBA career path and story. What was most surprising to me was that Tyler pin-pointed what makes me "tick" early on and I ended up writing about a different post-MBA story per Tyler's guidance that was completely in-line with my values and vision – a career story which never would have occurred to me without Tyler. Moreover, Tyler helped me eloquently put my story on paper.
What differentiates Tyler over anyone I have spoken to is that he is relentlessly focused on telling a story, very knowledgeable about the MBA application process and extremely in-the-know about business. I never had to repeat myself twice regarding what I did, as Tyler quickly grasped every concept and tied it into my essays. He is extremely efficient and does not allow the conversation or your thoughts to go off-track. That said, Tyler is an amazing listener and internalizes every point. Finally, Tyler is able to put everything together in a tight script.
The MBA process is a marathon and not a sprint. Do not except Tyler or any consultant to do everything for you. It requires a lot of hard work and dedication; however if you have aspirations to attend a top-notch institution, I would not think twice about working with Tyler – no one compares and I sincerely mean that. He is worth every penny.
Columbia
I thoroughly enjoyed working with Tyler. From our first conversation he had an understanding of exactly what my strengths were and how to convey my goals to each of the schools I was applying to. His inside knowledge of what individual schools are looking for helped to make each of my applications a uniquely tailored package. I had no idea going into this process the quality of essays and introspective thinking that business schools are looking for. Tyler worked with me to breakdown my career goals and vision and really display my strengths as a candidate. He also prepared me for each part of the application process, including the interview. I went into my Wharton and Columbia interviews feeling confident and ready! I highly recommend Tyler's consulting services – he has been tremendous in helping me and would be a great asset to anyone!
Columbia
I wanted to take a minute to let you know what a fantastic experience I've had working with Tyler over these past few months. With Tyler's guidance I'm happy to say that I was accepted into 2 of my top 3 programs (both top ten schools), and I'm now looking forward to starting school at Columbia this fall!
Columbia
Tyler patiently walked me through each part of the process from school selection to essay outlines to draft revisions (literally dozens) to mock interviews. Along the way he provided perspective, encouragement, and most importantly constructive and insightful criticism. I couldn't be more grateful and certainly would not have been able to construct such high caliber applications without Tyler's support. I would be more than happy to serve as a reference for any future clients. Again many thanks!
Columbia
Thanks so much to Tyler for all his effort and hard work. Applying late in the season, I didn't have much time to complete my CBS application, and Tyler really put in all the time and effort to get me to where I needed to be in the end. His turnaround time was remarkable. After many brainstorming conversations of discussing my goals, he helped me figure out and articulate what I really want to get out of my MBA experience.
Columbia
Even though we never met in person, Tyler seemed to know me well and know exactly how to capitalize on my strengths as well as downplay my weaknesses. He was constantly supportive, professional, a pleasure to work with, and has a talent with words. My application was better than I ever expected it could be. I was admitted after only 6 weeks!! I would highly recommend him to anyone thinking about applying to school. Applying as late as I did, I do not think I would have gotten in if it had not been for his expertise and direction. Thank you Tyler!!!
MIT/Sloan
Thanks to Tyler's dedication and concerted effort, MIT Sloan and Chicago Booth not only accepted me but offered me scholarships to boot! I enlisted Tyler's support for two reasons, first, I had a less than stellar GPA, and second, I have a very diverse background that required some serious work to package in a compelling way. Fortunately, Tyler had a proven step by step actionable methodology that I could follow to really bring out my story in an effective way. Had it not been for Tyler, I doubt I would be able to have my choice at two top five business schools.
Duke/Fuqua
It felt like the odds were against me for getting into business school, especially with an unconventional background, inconsistent career history, lower GMAT score, unemployment gap, questionable letters of recommendation, etc. Yet, Tyler was able to help me tell a cohesive story that really seemed to represent who I was and not some cookie-cutter applicant. This story not only gave me a clear direction for my essays but also thoroughly prepared me for my interviews and my resume. After meeting Tyler, my doubts of getting into b-school quickly faded.
Tyler's gift goes beyond story-telling. He's an incredible coach.
Tyler is committed to your success. I was up against very tight deadlines, throwing last minute curve balls at Tyler, yet he managed to squeeze in multiple revisions for my essays even when he was probably slammed with dozens of other essays. Even when you're not in a meeting with him, you know Tyler is looking out for you. Knowing my MBA focus was social entrepreneurship, Tyler sent me a relevant HBR article to give me inspiration while I wrote my essays. And when I'd send emails with various b-school questions, Tyler would immediately reply with great advice. He truly does care.
He'll push you to the very end. Even when I didn't want to retake the GMAT, he highly encouraged me to go for it—and thank goodness because I scored 50 points higher. There were times when I would get sick of looking at my essays, but our conversations would refuel me with better ideas that kept me going. And that's just what you'll need during this whole process.
He'll keep you accountable and on target each step of the way. We didn't waste any time. Our conversations were very focused. At the end of each meeting, Tyler told me what to prepare for the next meeting so as to keep on track with all the things that I needed to get done in the short amount of time I had. It's a miracle I got everything done on time, especially since I started late.
His feedback is very thorough. Essay revisions went beyond grammar and spell-check. Tyler gave dozens of comments suggesting new ideas on how to improve a sentence/paragraph. I knew that Tyler was really reading my essays, not just proofing them.
Last, but definitely not least, as a great coach, Tyler saw me for me. When I began looking for an admissions consultant, I had spoken to several of the larger consulting firms, and their reps told me that I would need to tweak my background because it did not "fit" in with the other applicants. After hearing my story and reading my profile, Tyler told me that I had a unique voice, and that I should keep it, not change it. That's when I knew I had found the right person. He doesn't need to "tweak" or create some fake persona for your application because he really hears you.
Result: Accepted to 2 schools including my dream school! Couldn't be happier.
Duke/Fuqua
I would give Tyler my highest possible recommendation. He is a thorough professional and excellent at what he does. I have no hesitation in saying that without Tyler's help, I would not have made me into a top 10 MBA program with a scholarship to boot!
Coming from one of the toughest applicant pools –Indian male with an engineering degree and technology experience, I knew it was going to be a tough application season. And as if that wasn't enough, my age certainly wasn't in my favor – I was already over 30 when I applied!
I knew my margin for error was extremely small. And that is where Tyler's help made all the difference in the world. I needed to put in a top-notch application where everything fell perfectly into place and Tyler 'guided' me in creating one. And this is what I want to stress on – Tyler wouldn't do your work, he will be your guide. You will do the work, you will spend the long nights working on those essays, and at times you will get frustrated. But you know what? In the end, when you get that acceptance call, you will know that it is truly you who has got accepted, it is your hard work that has paid off. And that is one of the best feelings ever!
Thank you so much Tyler for pushing me through this. For bringing out the best in me! I couldn't have done it without you.
Oh and there's one more thing I'd like to add – a note to your prospective clients Tyler. Don't be surprised if Tyler doesn't try to sell himself too much in the initial consultation call! Frankly, that is what sold me to go to him. He is unlike many other consulting companies in this regard who will try to sell their services aggressively. With Tyler it works the opposite way. The real magic starts after you sign up not before!
Duke/Fuqua
I was a re-applicant this year and I benefited tremendously by working with Tyler. He gave my essays the much needed focus and direction. Although the stories that I presented were the same as my previous attempt, Tyler helped me articulate my messages in a clear and concise manner. I have already secured admission into one top school and I'm waiting to hear from another. Right off the bat, Tyler helped me focus on the key messages that I wanted to convey to the admissions committee. All my work in the essays was then tailored around the central theme, which served to reinforce my key messages – this was very different from my previous attempt where I tried to load my essays with everything I possibly could. The one aspect that I really appreciated was the honest feedback that Tyler offered – he was willing to work repeatedly on the same essay until both he and I were completely satisfied by the outcome. Even though it meant more work for him, Tyler was extremely patient and committed. Moreover, he was very professional, punctual and always willing to help – it was a pleasure to work with him and I would strongly recommend his services to anyone who is planning to apply to business school.
Michigan/Ross
I cannot thank Tyler enough for guiding me through my MBA applications. Working with him was integral to me getting admitted to Haas and Ross.
Tyler broke down the daunting application process for me, first helping me organize a successful application strategy, then working with me on my essays until I produced my best product, and finally coaching me on my interview skills. I was amazed. He was extremely knowledgeable about what each school looked for in an applicant. Furthermore, when I needed to improve certain aspects of my application, his willingness and ability to provide candid feedback made me a much stronger candidate in the end. I am certain that working with Tyler led to my successful applications to Haas and Ross. I would highly recommend him to anyone who is applying to top business schools. It's definitely one of the best investments I have ever made! Thank you Tyler!
NYU Stern
I was introduced to Tyler through a friend who used Tyler through his admissions process (who matriculated at Sloan). Although moderately reluctant to spend money on something I could possibly do on my own, I realized that an MBA admissions consultant could be very helpful – not to mention, it seemed that > 50% of applicants who matriculated at a brand name school used a consultant.
As such, I began researching various MBA admissions consulting firms (the Big 3) and speaking with their past customers. Although some of them did seem happy with their experience, I estimated that about 2/3rd were either 1) woefully unimpressed with the work 2) felt ripped off 3) did not get into a top school 4) were given a "guarantee" of admission that amounted to worthless 5) felt like they were going to provide a cookie-cutter approach.
With this information at hand, I quickly moved to secure Tyler's services. What differentiates Tyler from everyone else is that he is incredibly creative, incredibly knowledgeable, wonderful listener (he remembers absolutely everything) incredibly disciplined, and intensely focused on crafting a compelling narrative. My undergraduate school was impressive, my GPA was not, and my leadership background was not particularly interesting – however, Tyler was able to help me craft an incredibly, fascinating story to tell the admissions committee. Even more importantly, he was able to help me better understand/determine what I want to do with my life.
In summary, getting into a top notch MBA school is very hard – there are hundreds of other people just like you and I with similar GMAT, GPA, and leadership experiences. The key (that I reluctantly learned) is that you must separate yourself from the rest of the pack by crafting a compelling narrative – at which Tyler is second to none. I highly recommend Tyler – so much so that I referred my younger brother to him (he is now matriculating at Kellogg). Tyler is absolutely, unequivocally worth every penny.
Tuck
Tyler was instrumental in helping me get accepted to Kellogg and Tuck (and with a scholarship too!). From the beginning, he took the time to get to know me as a person, my strengths and weakness, and my career goals. The sheer amount of soul-searching and planning in the early parts of the process made essay-writing far less painful, and much more organized. Tyler was incredibly helpful on this front too – he made my essays more organized and polished than I could have ever done on my own. Thanks Tyler!
UC Berkeley/Haas
Tyler's editorial suggestions were always insightful, consistent, and refreshing. To say he was professional would be an understatement. He was always ahead of schedule on edits, he took every single draft and meeting seriously, his preparation was excellent, and he gave his complete attention to every one of my drafts. I was surprised and impressed that his level of detail and attention did not waiver throughout the whole application process. Not only did I learn a lot from Tyler about the MBA application process … I feel that I learned a bit about life from him.
UCLA Anderson
I just got word that I've been accepted to UCLA's MBA program and wanted to [say] what a great experience I had working with Tyler Cormney through the application process. Being on an extremely tight timeline, I couldn't have been happier with how attentive and responsive Ty was every step of the way. Trying to put together an amazing application while juggling a busy work schedule and studying for the GMAT was trying to say the least; Ty managed to break the process into manageable chunks that kept me from being overwhelmed. From our earliest planning calls to the finishing touches on my essays, Ty kept me grounded and focused, constantly helping me refine the message I wanted to convey to the admissions committee. My finished application truly exceeded my expectations and garnered a quick response; one week after my application was complete I received a congratulatory call from the Director of Admissions! (One of the highlights from the call was hearing him say "I love your story!" – thank you Ty!)